Smokeping is a great tool, written by Tobias Oetiker, which is the same guy who wrote MRTG, the world most popular graphing tool. Smokeping can gives you another dimension in viewing your network environment, that is ping latency, and graph nicely with nice colours.
Installation were easy, you can install it using apt-get in Debian-based distro. The configurations were done using the config file, which is usually located in /etc/smokeping/. The default configuration files includes some samples, which allow you to follow the syntax to add additional hosts to monitor.
The great thing about Smokeping, it tells you link quality metric, which usually being done manually with ping. The ping data will be graph as the sample graph here, which could tell you the ping latency (time it took for ping until response), and also dropped packet.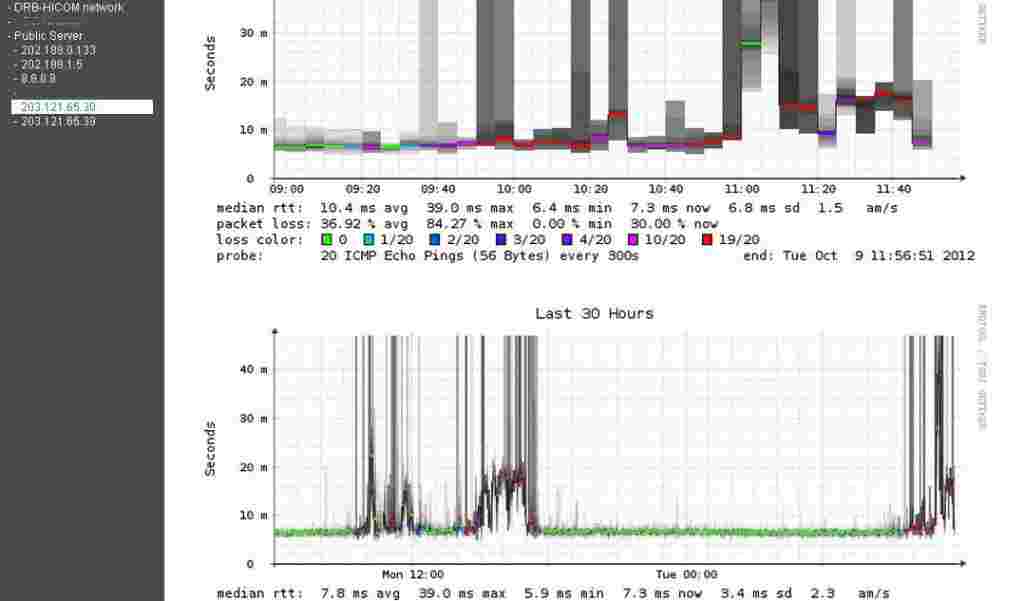 As the example above, we can see that during the day, the link quality dropped to almost 95% during the day, and latency increases as well. Even though you have a high speed link, this might tell a different story, which might caused by dropped packets at network devices during transit, probably it could not handle the huge traffic.