Last April 2010, I went to Tioman Island with some of my friends from university and office. Its quite a short trip, we spend 1 night on the Island, and 2 night in car while driving. Its was quite a tiring trip, but really great. It cost us around RM 200 (without foods) for each of us.
We depart from Tanjung Gemuk jetty, at about 7am, the earliest ferry to go to the island. On top of the ferry ticket, there was also a marine park permit, that cost us RM7 each. From some articles I've read, they said that the ferry should stop at Tekek, then move towards south from it. If you plan to go north, you have to either walk, or rent a boat from Tekek. Our ferry that day start dropping passengers from south to north, starting from Kg Genting. BTW, Tekek is like the main town of Tioman. You will find the only ATM machine (BSN) and airport in Tekek.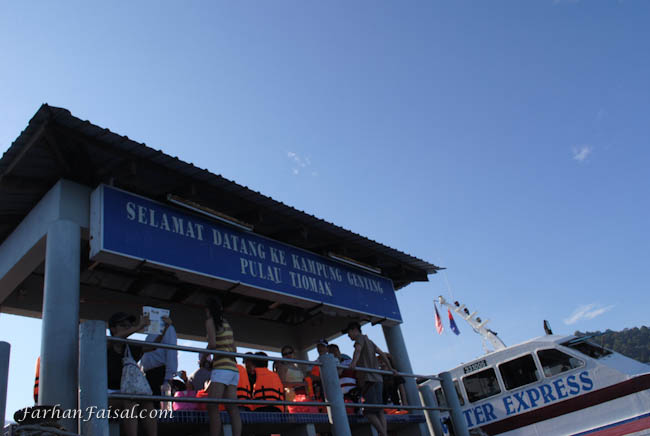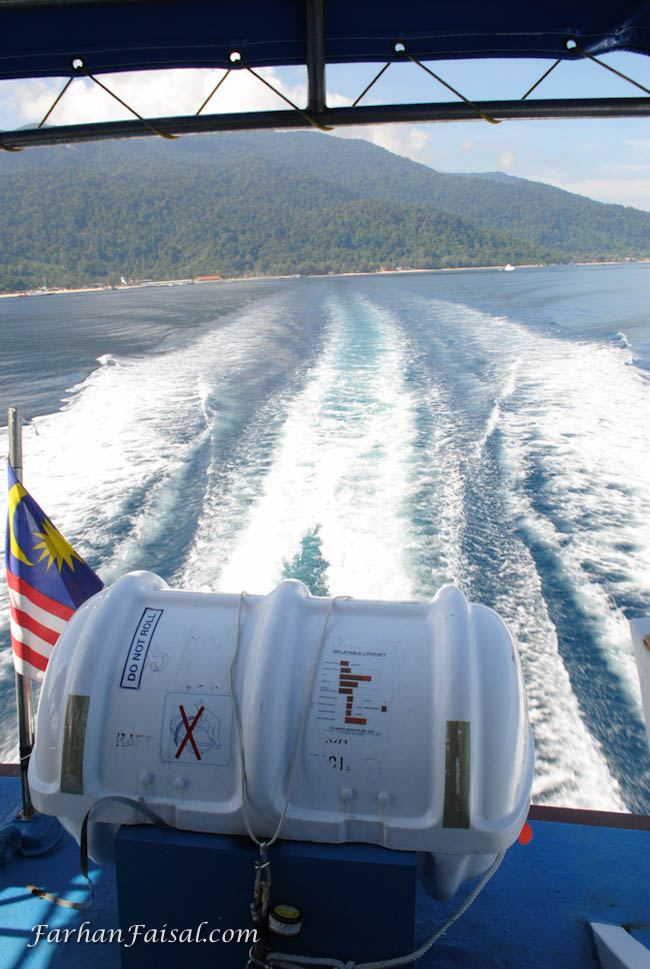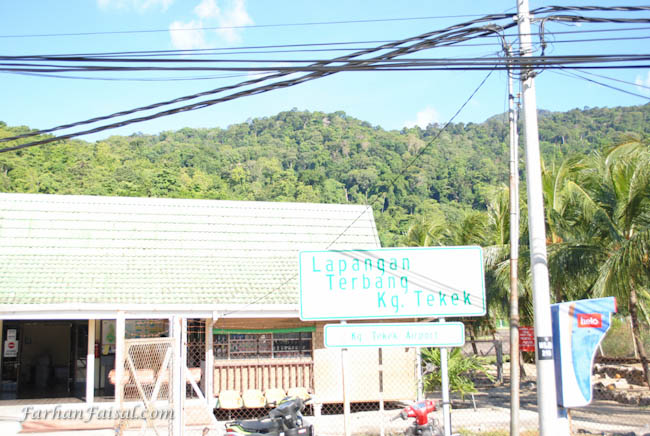 We stop kat Kg Air Batang, where there is a lot of small hut, which were suitable for backpackers. The room rates there is almost the same, just tell what kind of hut do you want, either with air-cond or not. However, we have decided to go to Panuba Inn Resort. You have to do some jungle tracking from Air Batang to Panuba Inn. If you have decided to go to Panuba Inn, tell the ferry to drop you straight away at Panuba's jetty. Yes, jetty for the resort. And dont walk from Air Batang.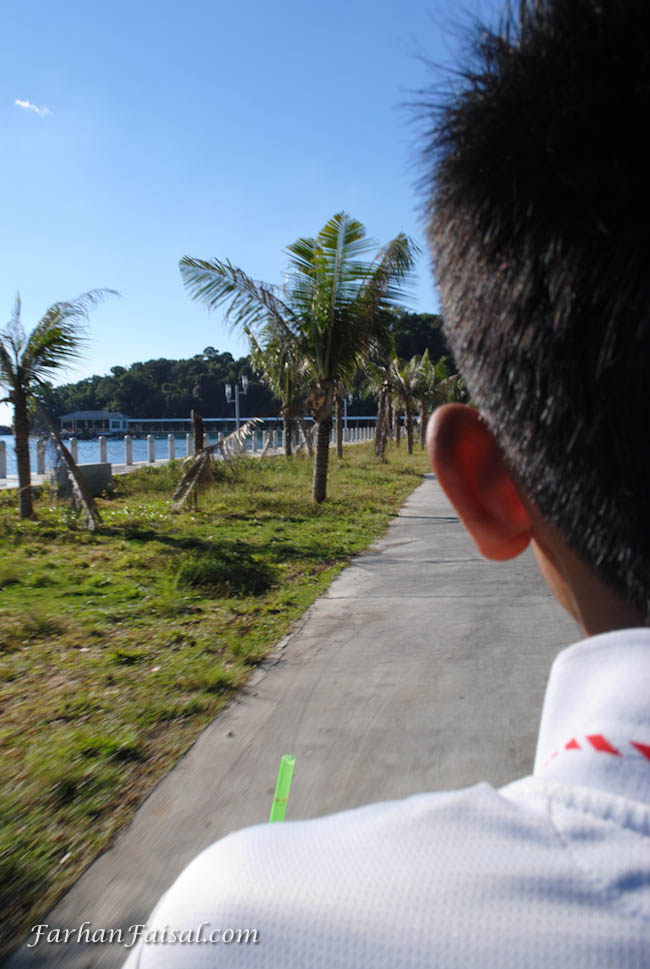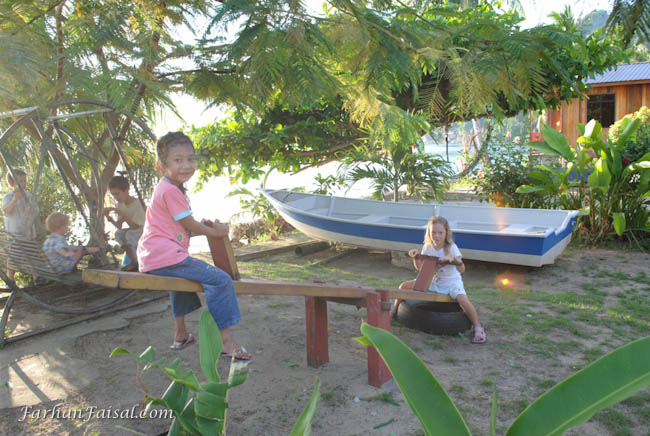 Panuba Inn is quite isolated from other resort and huts. If you want to go to other part of the island, or want to do any activities, you can just ask the receptionist for boat with some fees. They also have a diveshop, and also snorkeling gear for rent.
I must say, i really enjoy snorkeling there. The area around the jetty is not really nice, as there was not much corals there. But we took a long snorkeling trip, from Panuba Inn, to Marine Park (300-500 meter north of Tekek). Along the way, we have the chance to see many corals, and some colorful fish, that really stunned us, and take us some time along the way. Please be careful with the corals were very sharp and it can cut. I cut myself when I'm going to the shore, and it was deep.
In snorkeling, actually I enjoy going deep and deeper to the bottom. At marine park, there's a lot of fish, but I'm more attracted to the deep, and the buoy that they have at the area. The buoy is just a nice place to rest, and launching myself to the bottom 🙂 There's alot of fish there, and dont forget to find something to feed the fish. We spend quite some time there.
The next day, we spent snorkeling just around the jetty at our resort. Its about 4 meters deep, and just good enough for me. Luckily that day, we found a friend, a 5 years-old girl. She's talkative, and brave. She tried to dive from the jetty, and try to dive deep as well.
Tioman have a great water. Clear, and I never find anywhere like it yet before, because I never been to all island in Malaysia yet. Its better than Kapas Island and Pangkor Island for me. I dont know about Redang and Perhentian Island. Hope I could have some time for the other island as well.