Its been a long time since my last update on my blog. It have been my log of what I did, something that I want to remember. Well, you can say i forgot things easily.
I've been looking for a place to climb. Its been quite some time since I last climb, and I found a place not too far. Its in Putrajaya, Extreme Park. I've heard there are off-road bicycle trail near that place, but not really sure where is it. The climbing place is not too far from Putrajaya International Convention Center. The coordinate is "N 2 53.318, E 101 40.082" or "2.889, 101.668", you can find it yourself of you have a GPS.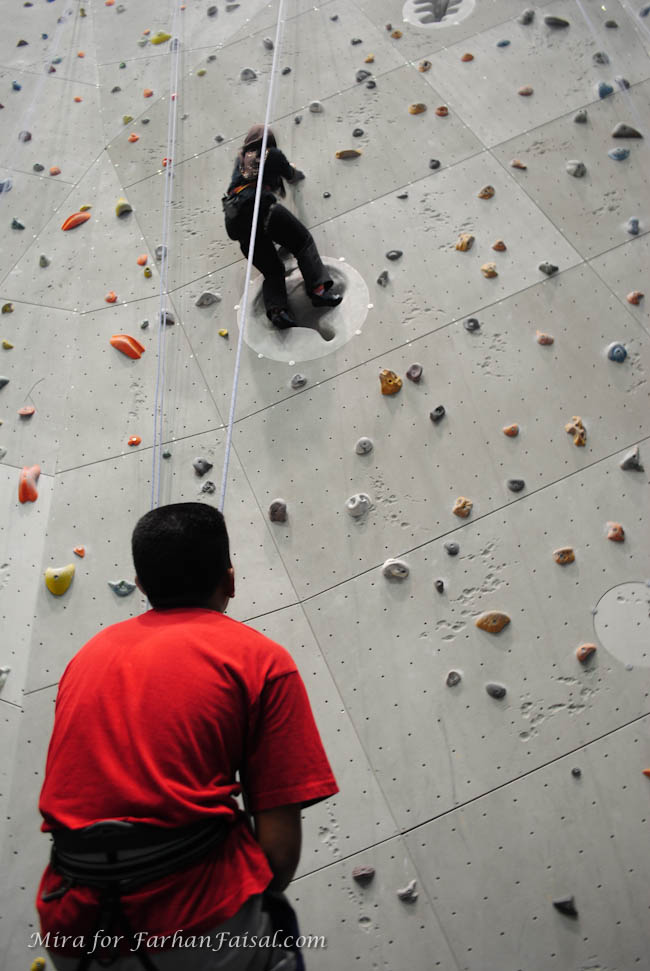 They do provide equipments for rent to all visitors. Its quite a convenient for me to bring my friends who do not have any gears to start climbing, and the rates are quite affordable. Its just that some of them are worn out, and not really convenient to use, like the shoes. The entry fee is RM 6 for adults, and RM 3 for student (provided you have a student card)

The climbing section were separated into 4 sections, Easy top rope wall, lead climbing wall, beginner boulder wall, and expert boulder wall. You can start anywhere you want, but make sure you have a good belayer for yourself and your group. You might want to ask the instructor if they have anyone to attend you. I'm quite sure they are quite helpful. They have grades on each route, which tell the difficulties of the route. Make sure you know your limit, try it slowly from easy route to harder route.
The opening hours, they open up from morning(not sure) until 8pm. But on Wed, Friday and Saturday, they will close at 10pm. Make sure you plan your trip, if you want to stay a bit late.