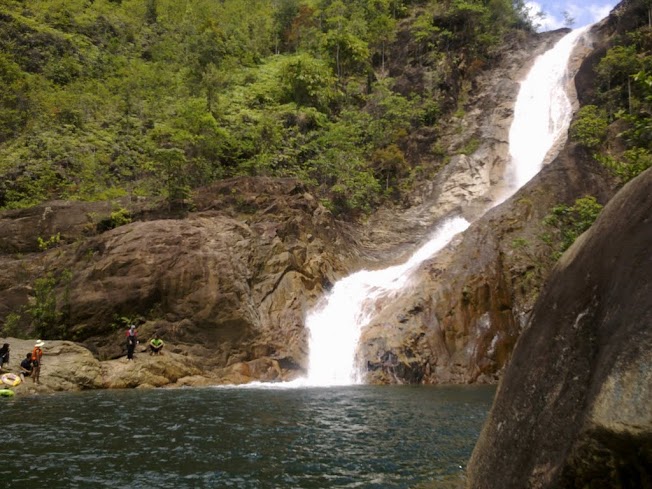 Last week was a great weekend, i went to Bekelah waterfall, in Maran, Pahang. Quite popular place for picnic and recreational activities, but its just me who didn't noticed about that.
The program was organized by ARC (Adventure Club) of International Islamic University. The program just 2 days, and 2 nights.
We based at a point, where we have to walk around 2 hours to reach there. The route was quite difficult at the other end, where we have to walk through rocks, just besides the big streams of water. If we fall into the water with the heavy bags, I couldn't imagine what to do.
The place was very nice, was very very very nice.. 🙂 You should go there once in your life time. The camping site is quite small, its really tight enough for 80, our group. But the river have a big area to swim and having any activities like water confidence, river crossing and flyisng fox.
We plan to do flying fox, but we do not bring a static rope, we just have a dynamic rope. So, the plan just drowned 🙁
I'll post some pictures after this, not ready yet.
Next week insya-Allah I'll be there again, with ARC from IIUM matriculation center. 🙂 wanna join me?