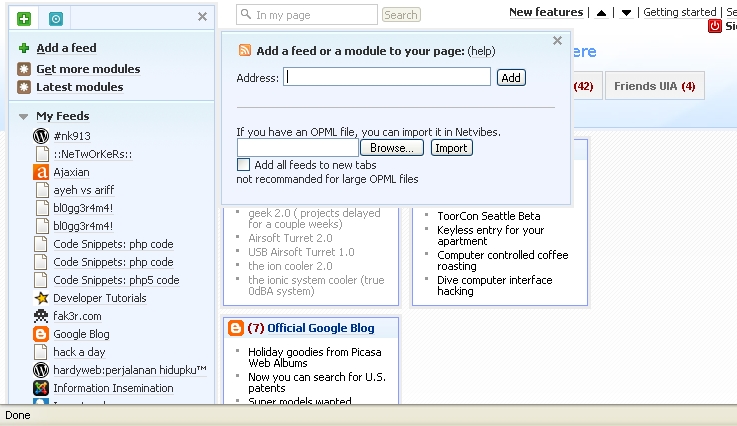 For some people, RSS might be a new thing. This would be an introductory article, on how you could use this feature available at most websites.
RSS stand for Really Simple Syndicatio, where you can pull out the information from a website, and display it anywhere you want. This is a cool feature, where you can put all pieces of information from all your favourite website into a single page, you can get updated from a single page visit!
I would like to introduce Netvibe, an online RSS reader. With Netvibes, you can read RSS feeds from your friend's blog, myspace, flickr gallery, and also your emails! The easy and simple navigation will never get you lost with it.
The contents of your feeds can be split into different tab, where you can add new one with one click, and you can also arrange it with drag and drop. Drag it to anywhere you want. Each RSS feeds also can be moved easily with drag and drop anywhere, even to another tab.
Try it now, you'll have a better way to keep things updated easily.