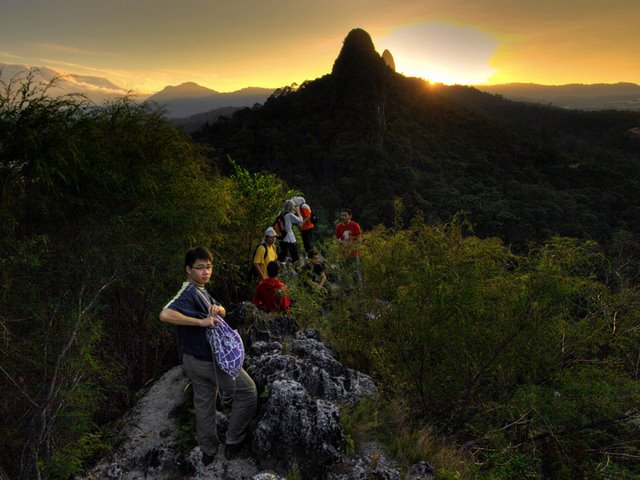 Picture by Alexander Krasnikov
Within last few weeks, I've been to Bukit Tabur. Could not find more time for long trip, other than usual rock climbing during weekends, and Bukit Tabur trip. It start with my colleague, who would like to try out some adventures during weekends.
On 20th December, we start hiking the hill at 6.30, just 4 of us, because 5 others were late. We dont waste the opportunity to see the sunrise. Within 25 minutes, we arrive there. Its still dark, and we still have to use our headlights to walk. Then I returned back, and wait for the other 5 of us to arrive. We managed to reach the others around 7.30. Its not so hot yet, and we can still enjoy the sunrise that time.
The trip was planned for only to enjoy the sunrise, but we could not hold ourself seeing other trackers moving with the passion to the top. I never reach the peak, the real peak, and neither all of us. We just follow some other trackers that time.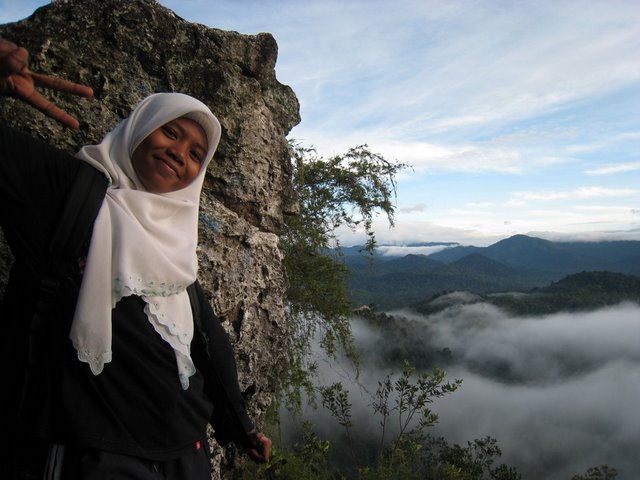 Following few weeks, there comes another trip, for my other friends. They missed the 1st trip, because of health condition. Well, I keep my promise to bring them there 🙂 Its not as early as the previous trip, but we enjoy the trip, enjoy the sunrise, and enjoy the view from there. For last few trip to Bukit Tabur, I really want to just enjoy the view, and the cold winds. Its just feels like at the top of mountains, just with 20-30 minutes walk.
Its a long time since my last mountain hiking, and I'm not sure whether I will join some other mountain trip or not. I also lost count how many mountain trip that I missed, purposely 😛 thank you for inviting anyway.. As for now, I'm doing rock climbing, and I love it.